How To Create Massive Duplication in Your Network Marketing Business
Are you tired of the belly to belly grind? Are you done dragging products all over town, doing awkward parties and being ghosted by prospects?👻
In this episode🎥I'm going to share the simple online system that helped me create massive growth and duplication in my Network Marketing business.
In fact we had 41 unique rank advancements in one month alone🤯
I know what you're going through because I've been there. You're super busy which means you have very limited time to work your business.
---
You want a tried and true system that works. Something simple, effective and duplicatable so it's not just you winning
---
You want your team to win too!
Not only that, but you also want prospecting to go smoother. In other words, you want less objections and more distributors signing up ✅
If this sounds awesome, keep reading because I'm about to walk you through the exact system my team and I use in our business every day.
This is the system I use to help women go from #FullTimetoFreeTime because I believe every woman should be able to live a life of fulfillment and freedom... both time AND money💰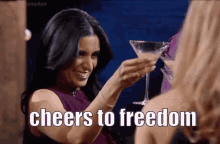 What you do to expose a prospect will make all the difference in how many distributors you're able to sign up.
There are 2 things a prospect is asking themselves as they go through the exposure process:
Can I see myself doing what he/she is doing?


Do I have time to do what he/she is doing?
---
So to get more sign ups, it's super important to keep things SIMPLE
---
Because a confused mind says NO.
And we want more yeses, right?
I learned this simple online system from the one and only John Melton. He's a top 100 earner in the profession, a personal mentor of mine and a total boss💪🏼

This system helped me go from stuck and stagnant in my business to thriving and earning enough income that I was able to walk away from my corporate career.


If that's your goal, or even if you're happy making an extra $500 a month, I can help you do that💰
---
Download my "Killer Network Marketing Invite Scripts to get more yeses!" Cheat Sheet
Click Here to Download it FREE Now

---
The System we use is ATM.
Chances are, if you've been paying attention to online business building strategies, you've heard of it before.


It's changing the face of the industry because it's SIMPLE, EFFICIENT and EFFECTIVE.
A - Add:
Once you've asked your prospect if they're open to taking a look at your product or business opportunity, you're going to ADD them to a private, invite only, Facebook group.
The intention of the group is:
Educate (learn about the product / biz opp)

Inspire - see testimonials and success stories

Create FOMO - 3rd party validation
T - Tag:
Once your prospect is in the group, you want to tag them in relevant information. Remember, the goal is to educate, inspire and create FOMO so you want to be sure to tag them in the content that will achieve that.
For Example...
To Educate someone who's interested in learning more about your business opportunity, tag them in a sizzle video.
This video should explain the opportunity (highlighting company mission, products, business opportunity) as well as tell stories to create relatability (this is also the inspire part).
To Inspire someone who's interested in learning more about a specific product, tag them in a testimonial post where someone has had the results they're looking for.
The group itself will create FOMO because it's showing 3rd party validation. The more people you have in the group, sharing their wins, stories and excitement for the product and/or business, the better.

M - Message:
This final step is so key for a lot of reasons. You're going to create a 3-way chat, introducing your prospect to someone in the business who can act as an "expert".
Just make sure you pre-qualify the lead first.
So essentially, follow up after they've watched the video to make sure they're truly interested. When they start asking questions, create the chat.
Why do this?



Well, remember, your prospect is watching what you do to see if they could do it and if they have time to do it.
You want to show them how simple this biz is...
A key phrase that is super effective is, "all you have to do is Add someone to a group, Tag them in a couple posts and create a 3-way Message just like this!"
They also quickly see that they have full support so they never have to have all the answers. The "expert" handles all that stuff.
Well my friend, that's the ATM system exposed in all it's glory. I told you it was simple 😉
Implement this in your business and watch your sign ups and team duplication skyrocket!
Keep Crushing!
XO
Jenn
---
Are you tired of spinning your wheels, doing home parties and hotel meetings, when what you really want is to take your business 100% online?
---
Need Help Getting New Customers on Social Media the RIGHT Way?
Download my FREE guide 👉🏼 "How to Get Customers on Social Media"
---
Connect with Jenn on Facebook: Facebook.com/jenngoodallbiz

Follow Jenn on Instagram: Instagram.com/jennleegoodall
Want to work with Jenn? Click Here
Email Jenn at [email protected]