How To Recruit a Team Using Attraction Marketing Strategies
Do you want to know how the top earners in Network Marketing are using Attraction Marketing to sign 5 or more team members every month?
Are you done with home parties, hotel presentations and coffee shop meetings? Imagine never having to cold message people, ask friends and family to buy so you can hit that next rank🤮 or getting stood up by prospects ever again.
In this episode🎥 I share 6 proven Attraction Marketing Strategies that you need to know and start implementing today to attract and recruit your ideal business partners on repeat.
If this is the first time you're reading one of my blogs, welcome!
A little about me... I help struggling Network Marketers break free from old-school methods and elevate their income with Attraction Marketing strategies on social media.
By the end of this blog you'll know exactly what you can start doing today to explode your business online!💥
And I want you to know that I didn't just pull these Attraction Marketing strategies out of thin air. I've been using these exact methods for several years (updating and tweaking as I go) to build a full-time income from my phone.
---
Do you want to learn proven Attraction Marketing Secrets directly from
6 and 7-figure Network Marketing earners like John Melton?


---
I was in a different company before for 4 years and was taught all the old-school belly to belly ways of building... and it was totally exhausting to manage with a full-time corporate career.
But I have to say, I'm grateful that I learned those methods because I'm able to say I've done that, I've rolled up my sleeves, been in the trenches, and now I'm able to teach other Network Marketers how to successfully transition to an effective online strategy so they can explode their businesses too.
If I told you, you could build your entire business from your phone, which meant spending a lot more time doing the things you want to do (like hang with your friends and family, travel and go shopping🛍), wouldn't you want to know how?
It's not that I'm saying belly to belly doesn't work... it's that I'm all about doing things efficiently and creating time freedom. I mean, you COULD cut the lawn with scissors, but does it make sense to do it that way? No.
Chances are you signed up for a "home based business" and if you're doing things the old-school way, you're building your business outside your home.
You shouldn't have to sacrifice THAT much time to win. And you don't need to.
I believed so much in these Attraction Marketing methods that I'd learned from top earners in Network Marketing that I decided to start my business over completely from scratch.
After my 4th month I had already earned $20,000💰.
After only 14 months I had attracted a team of rockstars and we were collectively selling over $100,000 a month with >85% of our volume coming from real customers (many companies can barely hit 50% which is why regulators continue to put so much pressure on).
I also hit a 6-figure income from my phone📲 and was travelling more than I ever had in my life...
I went to Florida, California, Costa Rica (a trip I earned from my company), New Zealand and Australia, all in one year✈️
And at this point, it was all still very part-time and I was still working my full-time corporate job.
I'm really happy to say that these online business strategies allowed me to get unstuck and finally live my dream of retiring from the corporate life, for good.🥳
Whether your goal is to replace your 9-5 income or just make and extra $1,000 a month to help pay the bills or take one more trip this year, these proven Attraction Marketing strategies are gonna help you crush it!

Strategy 1: Start Branding Yourself Online
I like to talk a lot about Facebook because that's been one of the primary social media platforms I used to grow my business online, but these strategies also apply to other platforms like Instagram, LinkedIn, TikTok, etc.
Most people tend to get all fussy when they think about what it means to create a brand. It's really not that hard to do and the truth is, whether you know it or not, you already have one.
---
What it means to create a brand is simply to intentionally create and leave people with an impression and a feeling of who you are.
---
You can start by creating a branded look and feel for your profile.
If your goal is to attract people to you, you want your profile to be an attractive and inviting place to hang out.
You also want to show people that you're in business and that you're taking it seriously.
You also need to have a clear Mission Statement for your brand. What do I mean by this? Well, you have to know who it is that you're trying to attract and what it is that you offer them.
A Mission Statement can be as simple as... "I help X achieve Y".
X = who you're helping.


Y = the solution you provide.
There's a whole slew of things that you can be doing on your personal Facebook profile that will show your audience that you are in business for yourself.
---
Don't make the mistake of assuming your audience knows. They don't. You have to tell them and tell them often.
---
If you want help creating a solid online brand for yourself, I have a FREE resource "6 Strategies to Attract Customers With Facebook" where I dive deep into the step-by-step of these brand creation tactics.
Also, last week's episode was all about that so you can go back and check that out here.

Strategy 2: Know Who You're Talking To
This is directly correlated with the strategy where we talked about your Mission Statement.
In order to know what your Mission Statement is, you have to know precisely who you're talking to (aka who your Ideal Customer is).
Who is your Ideal Customer and/or Business Partner? Have you thought much about this?
You really want to think about attracting one specific perfect potential business partner to you.
For example, who is the person that you would just love to have on your team?
What attributes do they have? What kind of personality do they have? What do they do? Where are they from? How old are they? You have to know all those kinds of things.
I talk about that a lot in the last episode "How to Attract Customers to Your Business - 6 Strategies to Dominate Social Media Sales" so you can deep dive into more about that there.
The point is, you want to start creating your content for that one specific person that you're talking to.
Doing this will effectively pull them in. You want to find ways to create an emotional connection. The best way to create relatedness is by telling your story.
The people who jive with you... are your tribe.
You'll know because they'll be intrigued, they'll often engage with you and they'll want to join you.
---
The truth is, we don't join companies, we join people.
---
So your job is to show people why they should want to join you... through your brand.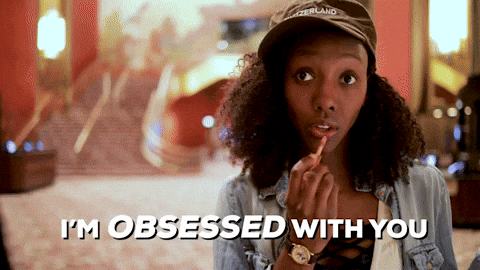 How are you gonna do that? You're gonna get vulnerable, share your story in a raw, real and authentic way.
This will create undeniable relatedness with your audience and they'll want to be part of what you're doing.

Strategy 3: Create Engaging Content for Your Specific Audience
I know a lot of times people have a really hard time with how to come up with great content.
---
The easiest way to come up with content is to identify 4 or 5 key brand pillars that represent who you are and what you offer. You're going to create content from these pillars on repeat.
---
For example, one could be about your profession, a hobby or sport you place. Another could be about animals or your dogs.
You'll see that I post about my dogs a lot, because they're cute and they're a big part of my life. Plus, everybody likes puppies, right?
You could also talk about your favourite products. This is especially key if you're in a product based business. In that case, talking about products is probably pretty natural for you.
I recommend talking about products you don't sell along with ones that you do. By doing that, you're going to create an authentic vibe with your audience. They're going to feel like they can trust you 'cause you're not only talking about things you sell.
Another pillar might be about your lifestyle in general.
And another could be all about the things your business enables you to have and do, like travelling, buying purses or driving a nice car.
---
Share small wins often. Why? They are far more relatable than hearing that someone earned a $10,000 bonus, etc.
Small win stories will trigger your audience to say,
"maybe I could do that"
"I would really like to make $500 next month"
"I could really use some help to pay off my credit card"
"I'd love to go on a trip this year"
---
And as always, within these 4 or 5 brand pillars, you always want to be thinking about how you can make the content about THEM, aka add value.
And know that adding value doesn't only mean teaching something. It can be entertaining them, inspiring them with a story or motivating them with a thought provoking quote.
---
ARE YOU TIRED OF CHASING PEOPLE TO ORDER FROM YOU?




---

Strategy 4: Use Video in Your Marketing
I know, I know, everybody talks about this, and it's nothing new. But it's so important. If you are not marketing yourself with video, you're missing a HUGE opportunity.
I don't want you to miss out anymore... and if you're using video, yay! Virtual fist pump. You're crushing it👊🏼
Video has been a phenomenon for years and it's going to continue that way for years to come. In fact, many platforms are pushing hard on video content.
I mean... TikTok, helloooo! It's nothing but 15 and 60-second videos. You might be wondering... how on earth you're supposed to get your message across in less than a minute, but it's totally possible and that's where things are headed.
---
If you're serious about crushing your business online, you need to find a way to incorporate video. No ifs ands or buts. You can use Facebook Live, Instagram Live, IGTV, YouTube, TikTok, the list goes on.
---
The opportunities are endless and it's free! You can create an amazing brand with video and people will love it.

Strategy 5: Show Up Consistently
This could actually be strategy number one, because none of these other strategies will work unless you continue to show up consistently.
Listen, if you had a brick and mortar biz, you wouldn't open it for a week or 2 and then close it for a month. You would show up every day because you'd know that your customers would give up and they'd go to the store across the street because you're never open.
People want to know that they can rely on you to consistently deliver.
They want to know that you take your business seriously. They're watching, waiting for you to trip up. I know, it's sad, but it's also very true.
---
Remember, people join people not companies, and they're watching to make sure that you're serious, you're committed and that you're somebody with a vision who sticks with it, because that's the kind of person they want to join.
---
Bonus Tip:

This Is Soooo Huge👇🏼
Here's the thing, Attraction Marketing is an incredible tool to build your business and attract your tribe🧲, but the truth is, there are still going to be people in your audience who are too shy to reach out to you.
These are the people that you need to proactively be reaching out to🗣.
They might give you some little hints by watching your stories, or commenting on a post, but they might not. It's so important to know that them not raising their hand, doesn't mean they're not interested.
My challenge to you is to proactively reach out your network. Let them know that you've seen them watching (if they have) and ask if they're open to taking a peek at what you do👀.
You could say something like,


"Hey, listen, I think you're awesome and I just was curious, are you at all open to earning an extra income on the side if I could show you how to do it? If not, totally cool."
Ask them, be proactive. I'm telling you, if you do this your business will explode🔥.
---
When you combine these Top Earner Attraction Marketing Strategies with proactively reaching out to make the ask, you've quite literally found the secret sauce!
---
I just created a program called Attraction Marketing Secrets that is a compilation of interviews that I did with top 6 and 7-figure earners in the profession who use only Attraction Marketing methods to build their businesses online👩🏼‍💻.
These are interviews that are over one hour each and jam packed to the brim with the strategies that are meaningful now and tips that you can implement immediately to transform your business TODAY🔥.
If you want to get your hands on Attraction Marketing Secrets click here.
I'm so excited to see you grow!
Thanks for hanging out and don't forget to share this episode with your teams.
Keep Crushing!
XO
Jenn
Connect with Jenn on Facebook: Facebook.com/jenngoodallbiz

Follow Jenn on Instagram: Instagram.com/jennleegoodall
Want to work with Jenn? Click here
Email Jenn at [email protected]